Unveiling the Invisible Guardian: How Monitoring Agents Keep Your Computer Safe and Efficient
In an age where our lives are intertwined with technology, it's easy to forget about the intricate machinery running behind our computer screens. That is, until something goes wrong. For anyone who's ever dealt with a sluggish computer or a suspicious pop-up warning, the need for vigilance in the digital age is clear. And just like a city needs its police force, firefighters, and city managers, your computer system requires a similar line of defense and maintenance. Enter the computer monitoring agent—a silent guardian that watches over your computer's performance and security.
One prominent example is the monitoring agent from Nito, a company that aims to make technology seamless and efficient for its users. Their monitoring agent product not only provides a bird's-eye view of your computer's health but goes a step further in automating solutions for identified issues. Here's a detailed look at how these virtual watchdogs operate.
Monitoring Your Hardware: The Foundation of Your Digital House
CPU Monitoring: Your Computer's Pulse
The CPU, or Central Processing Unit, acts like the engine of your computer. Monitoring agents keep a constant eye on CPU utilization, ensuring it doesn't get overwhelmed. This vigilance works through system performance metrics, checking every few seconds and sending you an alert if your CPU is working harder than it should. Imagine having a health consultant who tells you to relax the moment your blood pressure shoots up—that's what a CPU monitoring function does for your computer.
Memory and Disk Space: The Forgotten Vital Signs
Similar to checking your pulse, monitoring agents look at how your computer's RAM, or Random Access Memory, is holding up. Too much stress on the RAM could lead your computer to crash or freeze. Additionally, it scans your disk space to ensure it's not running low, which can drastically slow down your system. This is akin to having a personal organizer who tells you it's time to declutter your closet before it overflows.
Software Monitoring: Where The Rubber Meets The Road
Supervising Processes and Services: The Unsung Heroes
In a well-oiled machine, every part plays its role, and this is true for the software processes and services on your computer. The monitoring agent acts like a vigilant supervisor, making sure that all employees (software processes) and departments (services) are functioning correctly. This often involves sending 'ping' signals or test requests, and if a response isn't received, an alert is generated, and corrective actions may be automatically triggered.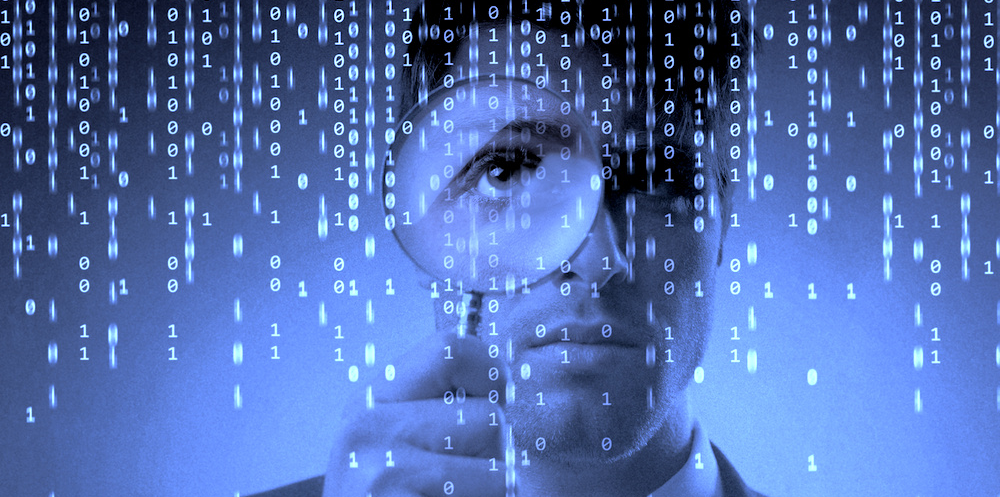 Network & Security: The Digital Moat and Watchtower
The Cop and the Security Guard
Our computers are not isolated islands; they are more like castles connected by bridges to other realms (the Internet). Monitoring agents serve as both the traffic cop and the security guard for your digital castle. They check the data packets traveling through these bridges, ensuring there are no bottlenecks, and at the same time, look for signs of any suspicious activity. Through packet-sniffing techniques and pattern recognition, these agents are ever-vigilant against potential threats and unauthorized entry attempts into your computer system.
Automation and Alerts: Your 24/7 Butler and Messenger
What sets apart modern monitoring agents, like Nito's, is their ability to not only identify problems but to also provide solutions automatically. Imagine having a butler who not only tells you the sink is overflowing but also turns off the tap and mops the floor—that's the level of automation we are talking about. These agents can restart failed services, clear cache, or perform a variety of system optimization tasks without human intervention.
And if something significant requires your immediate attention? These agents can notify you via email, SMS, or even push notifications, making sure you're kept in the loop in real-time. It's akin to having a personal messenger who whispers crucial information in your ear right when you need it.
Why This Matters: Your Unsung Hero
Understanding the mechanisms of a monitoring agent gives you a new perspective on its indispensability. These agents work quietly in the background, ensuring the streamlined operation of your computer system, allowing you to focus on your tasks at hand. While the digital world comes with its complexities and potential threats, knowing that there's a silent guardian watching over your computer's health brings a reassuring peace of mind.
So, the next time you find yourself lost in a digital project or engrossed in a Netflix binge, take a moment to appreciate the unsung hero that is your computer's monitoring agent. Investing in a comprehensive solution like Nito's is not just a luxury; it's a necessity in today's digital landscape, making sure that your virtual world remains as secure and efficient as possible.
To explore more about what these digital guardians can do for you, visit [Nito's product page](https://nito.net/product) for an in-depth look at their monitoring agent solutions.
Your Computer's Guardian Angel Is Just a Click Away!
If this article has opened your eyes to the invisible risks and performance bottlenecks lurking in your computer, you might be wondering, "What's the next step?" Don't leave your computer's health to chance. Be proactive and give it the protection and efficiency it deserves. The best part? You can start right now, and it won't cost you a dime to get started!
Nito is offering a free trial of their comprehensive monitoring agent solution. Yes, you heard that right—a zero-cost, no-obligation way to experience first-hand how this silent guardian can transform your computer's performance and security.
Why continue to navigate the digital world without a safety net? Visit Nito's product page and sign up for your free trial today. Discover what it's like to have a 24/7 monitoring agent safeguarding your digital life, so you can focus on what truly matters.
Take action now. Your computer's well-being is too important to ignore.