IT's a Disaster! – Or How Not Having Nito is Like Trying to Work Without Coffee
C'mon mates, let's take a stroll down to IT land and have a chat, shall we? We know, we know, it's all about the servers, computers, cables, and blinking lights, but it's also the bloodline of our business, innit? Right, let's dig into what happens when you don't have a server monitoring system like Nito in place. And no, it's not pretty, it's like switching off the coffee machine in the office -- total chaos.
Imagine this: it's a fine morning, and your e-commerce site is buzzing with customers -- it's payday after all. But alas! Without any warning, your server decides to throw a tantrum, and it's lights out. The site crashes, and customers vanish quicker than donuts in the break room. Worse still, it's Black Friday. Yikes!
That, my friends, is the horror of not having a knight in shining armor like Nito on your side. No warnings, no alerts, just an unceremonious crash. And trust us when we say, a crashed server is just the tip of the iceberg, and it's not a fun iceberg party with penguins. It's the "we just hit an iceberg, and the ship is sinking" kind of scenario.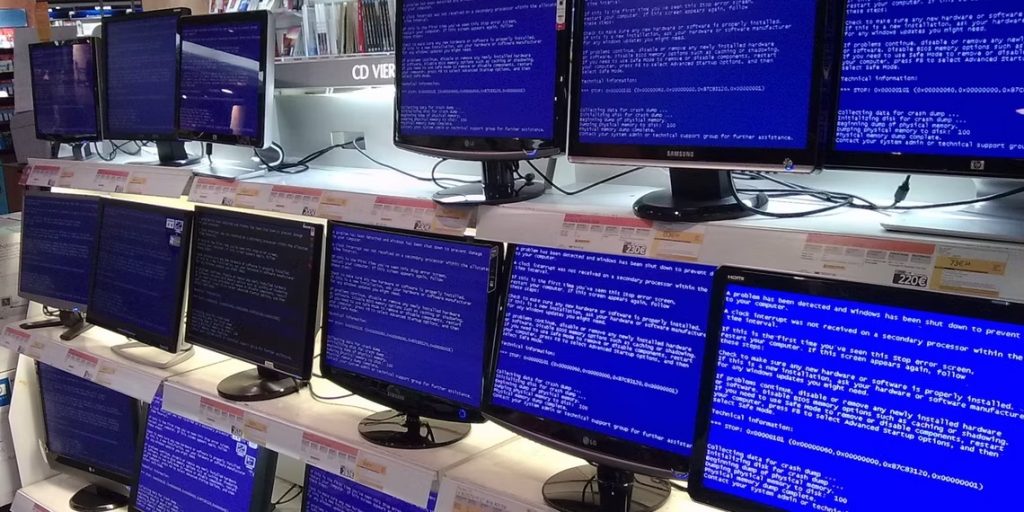 Right, moving on. Have you ever thought about what would happen if a hard drive fails and all your precious data is lost, poof, gone? If your data were a cat, without Nito, it's like letting it play on a busy road, blindfolded. Ouch! And if you're subject to those pesky regulations like GDPR or HIPAA, you'll also be coughing up fines hefty enough to buy a small island.
Now, let's add a cherry on this disaster cake, shall we? Without Nito, those pesky cyber villains could exploit your servers, resulting in data theft, ransomware attacks, and more. It's like leaving your house with doors and windows wide open, inviting burglars for a free-for-all.
And let's not forget about efficiency. Without Nito, your servers might gradually slow down, like a sloth on a lazy Sunday afternoon. In a worst-case scenario, this could affect your productivity and cause enough frustration to turn even the calmest Zen monk into a Hulk.
To wrap up this horrifying IT bedtime story, here's the finale. Without server monitoring like Nito, you're missing out on critical insights that can help you make better decisions. It's like trying to drive a car blindfolded, not the best idea, right?
So, as you can see, the world without server monitoring is more chaotic than Roy's desk on a Monday morning. It's not just about avoiding tiny glitches, it's about dodging full-blown catastrophes that can wreak havoc on your business.
In the end, dear friends, it all comes down to this: Nito isn't just a fancy bit of tech—it's your business's lifesaver. A stitch in time saves nine, right? So, quit playing the guessing game and get Nito. Secure, efficient, and ready to support your business at every turn. After all, in the unpredictable world of IT, a little bit of foresight goes a long way. Happy monitoring!
So, folks, we've taken you down the dark alley of unmonitored servers and hopefully, painted a picture of why it's a bad place to be. Now it's time to step into the light, and that's where Nito comes in, your partner in making your business future-proof, and letting you sleep soundly at night.
So, why wait for disaster to strike when you can be a step ahead? It's time to make a wise decision. We cordially invite you to join the Nito family. With us, you're not just getting a server monitoring tool; you're joining a community where your success is our success.
You've seen the abyss; now, let's get you to the summit. Click on "Get Nito Today" and let's turn this IT horror story into a fairy tale where the servers are always up, and cyber threats are kept at bay. It's time to make IT work for you, not against you. Let's get you Nito-ed, because, without it, you're just not IT ready!
Don't just take our word for it -- experience the difference with Nito. Cheers, and welcome to worry-free IT!